Are you looking for an opportunity to increase your understanding of finances and managing stocks? Raging Bull Trading offers you a safe platform for stock trading and learning. They provide trading training on stocks, options, IPOs, penny stocks, etc.
The platform is user-friendly and very helpful irrespective of whether you are an experienced trader or a novice. A wide variety of tools and features help you in decision-making. Especially new traders can benefit from guidance and expert recommendations on the platform.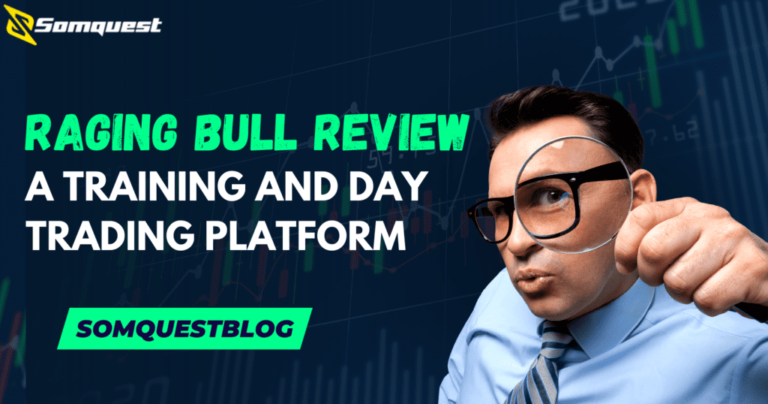 Moreover, educational resources like videos and articles help traders to learn about various aspects of trading. In this Raging Bull review, we'll explore in detail whether it is the right pick for you or not.
How is raging bull different from other investment platforms?
Raging Bull offers quality education and training through experienced traders and mentors. They are very transparent and openly disclose their policies. Unlike other platforms, it caters to all the needs of customers. Additionally, it provides hands-on training to customers who find it challenging to understand stocks and business markets.
What is Raging Bull Trading?
Raging Bull Trading company provides training and education to new and experienced investors. It is not a registered broker with the U.S. Securities and Exchange Commission, state securities regulatory authority, or any self-regulatory organisation. Also, it does not give any personalised investment advice.
The platform has been around for a decade, educating people about how stocks and financial markets operate. It is included in the INC. 5000 list and is one of the fastest-growing companies.
The founders, Jef Bishop and Jason Bond, are self-made traders and millionaires. They give customers alerts about stocks expected to gap up.
Is Raging Bull beginner-friendly?
Yes! Raging Bull is beginner friendly and offers educational content to teach new investors about trading techniques. New traders learn where and what to invest in, and affordable plans are available to help them.
Also, more expensive plans are available if someone wants more hands-on guidance. One good thing about Raging Bull is that they offer a 7-day free boot camp. New members receive lessons about what to look at trading options and stocks.
Members can also access paid courses to learn the nitty gritty of a safe investment.
What are the Different Trading Products at Raging Bull Trading?
Raging Bull offers a number of trading products. Each product is headed by expert mentors guiding you to success in trading stocks. Mentors have practical experience, and you can trust them in this regard.
Boardroom Investing
Jeff Brown leads the company Boardroom Investing. The company facilitates potential investors by providing information. They do it by
CEO interviews
Smartphone app alerts
Exposure to real traders in live chat
Through emails and in-person meetups
If you own a company, you can market it using the Boardroom Investing platform. Thus you can attract more shareholders and create deep-dive content related to your company. Boardroom Investing makes and spreads write-ups about your company during marketing hours.
Jason Bond Picks
Jason Bond Picks is the popular trading platform merged with the Raging Bull. Its founder Jason Bond is a self-taught millionaire who earned millions before creating this platform. You learn from him how to trade, swing trades, and spread trades.
Jason Bond Picks is a subscription-based alert service that provides recommendations about different trading opportunities. Members get alerts about ten large swing trades and longer-term trades each week. 
The main focus of Jason Bond is small-cap stocks and penny stocks. Contrary, Weekly Windfall (Recommendation service at Jason Bond) focuses on options trading. Members get education and access to model portfolios and more.
Total Alpha
Jeff Bishop, founder and CEO of Raging Bull, started Total Alpha service. Jeff has degrees in finance and economics and 20+ years of hands-on experience in trading stocks, ETFs and Options. Total alpha focuses on Options trading.
Jeff provides recommendations about volatile bets. Pricing is rapidly fluctuating, so he advises the members about placing their bets. Members also get help from live Q & Answer sessions every week. Jeff provides ongoing education and training as well.
Penny Pro
As the name indicates, Penny Pro deals with trading Penny stocks. Jeff Williams shares his expertise and teaches you how to trade penny stocks profitably. Jeff provides practical real-time guidelines about specific buys/sells. He uses a scanner and scans for best-day trades.
Moreover, members also get alerts and a learning library with over 1000 videos. Further, members get a chance for one-on-one conversations with William. Live webinars and learning materials are also part of the training section.
Is Raging Bull Legit?
Only some platforms offer legit services. Raging Bull is one of them that is very clear about its business model. Whether you're new or experienced, this investor platform allows you to achieve your goals efficiently and quickly.
Great trading mentors help you and guide you step-by-step to kick-start your trading journey.
Raging Bull clearly states its policy in the Disclaimer section. It is not a registered broker, so there is always a possibility of loss. Mentors share their experiences with people and guide them about different situations. Afterwards, it's up to you how you plan your strategy.
Pros and Cons
Pros
Wide variety of products to choose
Customer support is great
Quality training material available
Experienced experts provide guidance
Mentorship is available at no extra cost
Flexibility to switch between products via customer support
All the information about options trading is available
Cons
Expensive compared to other platforms
Send too many emails for marketing purposes that are annoying
High sales pitch
No alerts before auto-renewal of subscription
Final Thoughts
Raging bull is undoubtedly a significant stock market coaching company with abundant resources for your trading education. Regarding stock trading, there is always an element of risk, as success in stock trading depends greatly on knowledge, skill, and experience.
Raging Bull facilitates its customers by providing all the necessary means to succeed. Mentors have years of hands-on experience with knowledge and understanding. They share tips and tactics with you to make you successful.
It is the best choice for new investors or people who need a solid market understanding. Are you interested in learning the art of trading stocks? Join the community of traders at Raging Bull and start your journey with confidence.
Don't forget to mention your opinion in the comment section below. Visit somquestblog to learn more.