Are you aware of the fact that Etsy is an extensive online marketplace where people sell and buy unique items? Yes, it's true. With around 90 million worldwide customers, over 7.5 million sellers prefer to sell on Etsy to make a great living.
Etsy is exceptional among online markets since it has various products. These include handicrafts, vintage articles, jewellery, fashion, art, photography, and health and beauty products. According to studies, in September 2022, Etsy sellers experienced an exponential increase in sales worldwide. Hence, many new sellers are also excited about integrating their online shops with Etsy.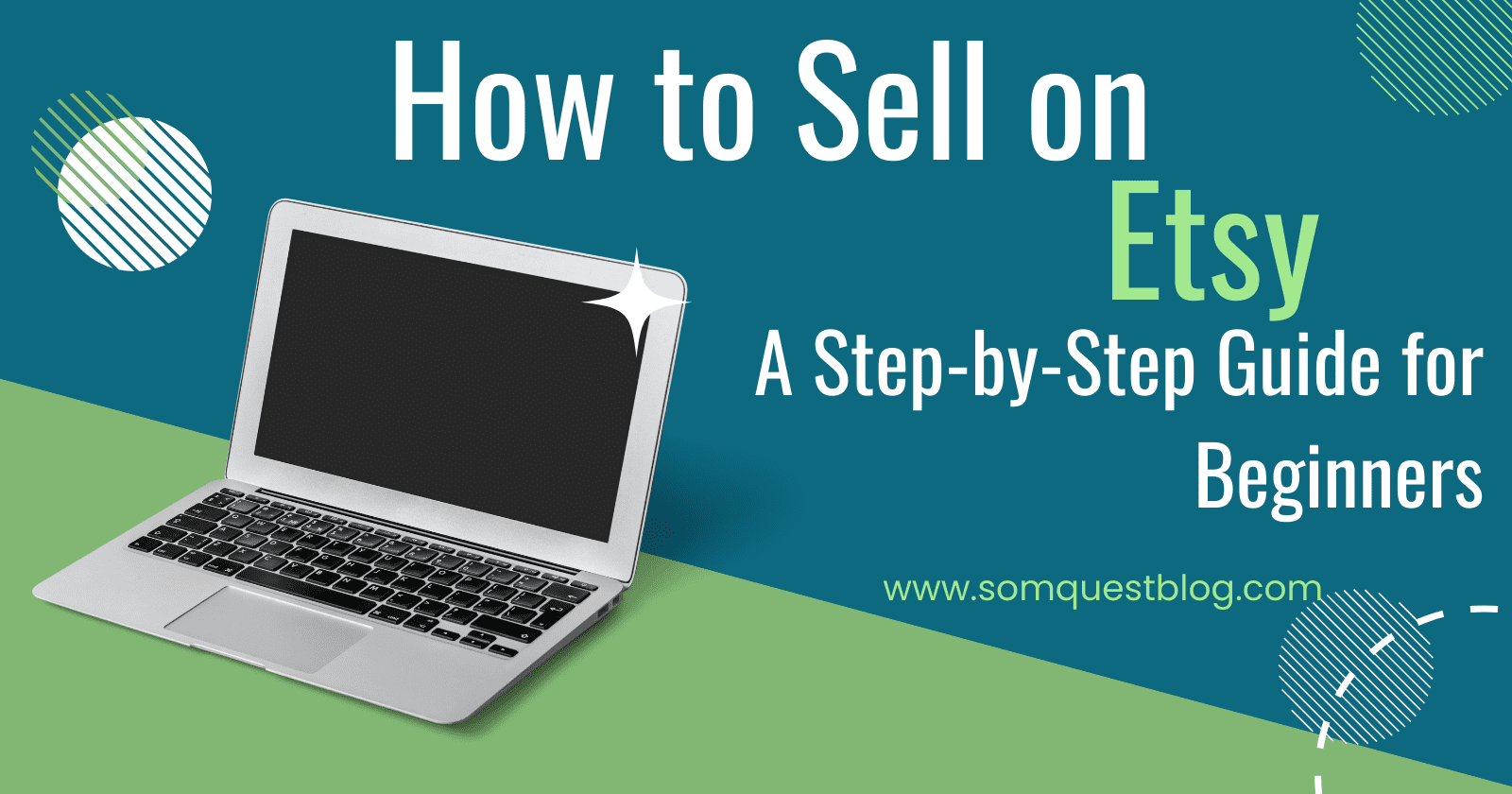 Moreover, Etsy works with other trendy e-commerce platforms like WooCommerce, Magento, and Shopify, all of which run on cloud computing. So, without further ado, let's learn how to sell on Etsy and run a profitable store in 2022.
Login to Etsy and Create an Account
Go to Etsy.com and hit the "Register" button in the upper right corner to start. Create an account by providing your username, email address, and password. Read all the terms and conditions to ensure it is a good fit for you to sell on Etsy.
A different option is to log in through a third-party service like Google, Apple, or Facebook to create an account.
Open Your Etsy Shop
After signing up for Etsy, you can instantly start setting up your Etsy shop. Choose "Sell on Etsy" from the menu at the top. Once you complete this step, it redirects you to your shop page, where you can fill out details such as:
Customise your shop Preferences
Name your Etsy Shop
Stock your Etsy shop
How you'll get paid
Set up billing
Customise Your Shop Preferences
Shop Language
You can choose a language to use while describing products by default here. However, you must remember that once you save any language, you can't change it.
Once you have set up your Etsy store, you will have the option to translate your page into various languages afterwards.
Shop Country
You can locate your country with your physical store in the dropdown menu. However, if you do not see your country listed there, it might not be available at this time. Furthermore, you can learn about recent changes to Etsy by reading the explanation.
Shop Currency
You must mention the currency you will you to price your products. Prices displayed to customers shopping from other countries always convert to their native currency. In such a case, the bank will charge you conversion fees equal to 2.5% of the total sale amount. 
Type of Seller You are
To create your shop on Etsy, you must answer this question too. However, it would not cause any problem for you to sell on Etsy.
Name Your Etsy Shop
Choose a name for your shop that should not be longer than 20 characters. Also, it must not have any blanks or characters that are not letters or numbers. Selecting the appropriate name for your shop can assist in the search engine optimisation efforts you conduct within Etsy.
Stock Your Etsy Shop
You need to add information regarding the inventory in this section. It contains additional fields that include:
Title to Your Etsy Shop
About Product listings 
Product Description
Category
Price
Quantity 
Next, you can enter up to thirteen tags of highly searched terms to increase your item's visibility.
How You'll Get Paid
After opening your shop to sell on Etsy, you need to add your billing information. That's how they can verify your identity and authorise payments. Moreover, to sell on Etsy, Etsy Payments and PayPal are the options for your potential customers to use for payments. 
Since Etsy Payments is user-friendly and supports multiple payment methods, it has quickly become the default option for Etsy sellers.
Set up Billing
You need to provide your credit card information. Etsy will use these details to deduct listing-related fees in this "Set-up Billing" section from your credit card. 
Fees to Sell on Etsy
Like many other online marketplaces, sellers must pay fees to sell on Etsy. When you use Etsy Payments, they automatically collect these service fees from your purchases' earnings. Also, Etsy starts charging a seller via his credit card if he resides in the United States.
In some countries, the Etsy Payments process is not functional yet. In such a case, the seller must manually pay his monthly bill on the platform. There are three types of fees that Etsy charge from sellers. These include:
Listing Fees
Transaction Fees
Payment Processing Fees
Optimise Your Etsy Shop
Etsy is a fantastic platform for the kickstart of a small business. It eliminates the need for costly and time-consuming expos and industry events. However, Just because something is listed on Etsy doesn't mean it will sell.
To sell on Etsy frequently, you must practice an effective marketing strategy like Search Engine Optimization(SEO). This process helps to spot your product in front of buyers who are actively shopping for it online.
Set Shipping Policies
To set shipping policies, you must add shipping information for the products to sell on Etsy. However, there is always an option for you to update details regarding the shipping of your products. These details include:
Shipping costs
Processing time
Origin zip code
Weight and size
Where will you ship
Shipping Services
Free shipping
Wrapping Up
Etsy is the perfect place for local businesses and independent retailers to network with like-minded people. According to research in 2021, Etsy has been one of the leading online platforms worldwide for online sellers, among other e-commerce sites.
Millions of people look for unique items like handmade jewellery and paintings. Moreover, they all have their credit cards ready to make purchases. Meanwhile, the target customers of this platform are people who love to buy handicrafts or vintage products.
Thus, as a seller, there is a wide range of products that you can sell on Etsy. So, are you willing to be a part of the sellers' community on Etsy? Let us know in the comments section below if you want to sell on Etsy and make a transition to run a successful business. Visit somquestblog to learn more.
How much does an Etsy store cost?
Etsy doesn't charge anything from you to open a shop there. It is one of the most notable benefits of this platform. So, you don't have to pay fees to start your shop and sell on Etsy.
What are the top-selling products on Etsy in 2022?
Most recently, Jewelry, Stickers, handicrafts, and digital and vintage products are the leading products to sell on Etsy.   
What is meant by Etsy transaction fees?
Etsy sellers need to pay fees to keep running their businesses on the online marketplace. So, Etsy charges sellers a transaction fee just like all extensive marketplaces, including eBay and Amazon.
Furthermore, Etsy requires sellers to pay transaction fees equal to 5% of the product's selling price whenever a buyer buys one of their products.