Are you finding an easy process to connect directly with the makers to find something extraordinary? Well, Etsy is an online marketplace connecting sellers with buyers. Its mission is to keep human connection at the heart of commerce.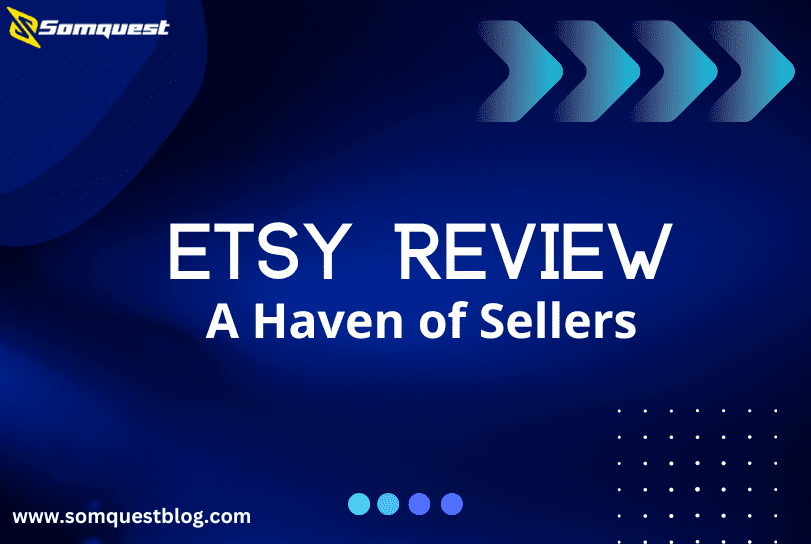 You can sell vintage items and arts and crafts once you create an account on Etsy. Etsy is the global marketplace for unique items. It is home from unique handicrafts to vintage treasures powered by people, where creativity lives and thrives.
Etsy helps sellers to turn their ideas into successful businesses, connecting them to millions of buyers to create possible moments. If you are new to Etsy, just stay tuned to learn everything about it.
What is the most severe challenge facing Etsy?
Now Etsy has started facing challenges like never before. Since the company went public, the artisans' marketplace shares have declined by 43%. The most significant issues plaguing the brands include Etsy losing money while Amazon is getting a considerable competitor. A counterfeit good is running rampant, too, making it a great challenge to Etsy.
What is Etsy?
Etsy was founded in 2005 to connect creators with customers looking for goods with a personalised touch. It is an online marketplace that allows independent crafters and artists to sell handmade, vintage, and custom-made clothing, home decor, jewellery, and much more.
Etsy leads with guiding principles to spread ideas of sustainability and responsibility while making a powerful impact. It has a variety of shipping options along with various payment methods. According to a survey conducted in 2021, 7.5 million sellers sold goods through the Etsy platform. It has achieved this much success because of its web of independent sellers.
Etsy is a community of online shop owners that composes primarily of women. According to a survey of 2021,46.9, per cent of Etsy employees worldwide were women. As an independent business owner, you manage your orders and inventory besides producing goods.
How Etsy Works?
On Etsy, sellers connect with buyers. The offerings are sorted into categories to help the customers browse. For example, if you are looking for a specific time, you can use the search bar to find it. Anyone can purchase anything from it, even if you do not have an Etsy account.
Most sellers on Etsy ship globally, while you have options from various shipping methods. According to a 2021 survey of Etsy sellers worldwide, 95 per cent of respondents run their Etsy shop from home.
You can quickly sell on this platform if you work regularly and pay attention to creating searchable and appealing listings while providing good customer service. Remember the following points while working on Etsy:
If considering Etsy, plan what you want to sell and keep the items in mind. Make up your mind by searching the most sold items on Etsy. You can quickly start with a single article for the organisation and grow your offerings once your Etsy business grows.
Register yourself on Etsy while creating an account and choose a username. Select your profile picture, write a brief bio and fill up all the setup fields. Read the terms of services and policies thoroughly.
After setting up your Etsy profile, navigate to sell on Etsy to open up your shop. Choose your language, currency, country, and shop name. Design a professional logo to attract your customers.
Use SEO best practices to appear in the buyers' search results. It would help if you used the appropriate keywords in your store description, bio, tags, listing titles, and product descriptions. Research well to use targeted keywords and know how to price your items accordingly.
After setting up your store, create your listing. Add up high-quality images. Create a searchable listing while using enticing descriptions. Set prices that cover your cost of supplies and your time, along with your listing and shipping charges.
You have to monitor your account to know about the traffic you get. You may need to revise your listing with innovative keywords if you need more traffic. Consider adding ads with specific keywords to drive more traffic to your Etsy account.
Some buyers may leave a comment or will give you a review about your product. Provide your buyers with professional customer service to get the best ratings. For that purpose, provide your customers with complete information about the shipping process.
Etsy Selling Fees UK
Etsy has various charges fees for selling on their platform. You might get charged for your deliveries, payment methods chosen by you, advertisement and the subscription fee. The Uk sellers will be charged according to the US rates. When you are set, the US rate will be converted to the current rate.
Etsy selling fees Uk costs almost £0.16 if you want to publish your listing to the marketplace. The listing lasts about four months or until the item is sold out. After that, the transaction fee of 6.5% gets deducted from the sale price.
Etsy selling fee UK depends on which services you use and whether there are any ways you can reduce them but first, get to know how to track them. If you are in the UK and want a better understanding of the Etsy selling fees in the UK, then hold on. You are at the right place.
How to view Etsy selling Fees UK
You can view your Etsy fees and taxes and track them on your payment account.
Click shop manager by signing in to your Etsy account and accessing your payment account.
Click finances, then payment account from the shop manager.
You will be able to view your fees and taxes under recent activities and fees and taxes here.
Types of Etsy Fees UK
Etsy selling fee UK is simple and transparent, but you will hear the Etsy fees in the UK once you start selling. The Etsy fee categories are as below.
Etsy Listing fees
Transaction fees
Payment fees
Postage label fees
Etsy advertising fees
Subscription fees
Pattern fees
You should know that your account will run in good standing if you pay your Etsy fees. If you do fee avoidance, Etsy may close your account, and you will get banned from making a new one. When you become a seller on Etsy, you get in charge of listing items, and you should have answers to your customers' questions.
How to Pay your Etsy Selling Fees UK
The fees that Etsy owns will be automatically deducted from your account until you have an insufficient account balance. Use a debit or credit card to pay the outstanding balance manually. Follow these steps to pay your Etsy selling fees UK:
From the shop manager, open your payment account.
Click the pay now by going to the amount due.
Enter the amount that you are willing to pay.
Choose the payment method.
Click on the submit payment.
You can pay through the Finances section with the "Sell on Etsy" app. If you are an Etsy seller in the UK, you must pay 4% of the sale price and a payment processing fee.
Etsy Fee Calculator
The Etsy Fee Calculator calculates the selling fees of your products on Etsy. The Etsy Fee calculator calculates Etsy fees, transaction fees, shipping costs, and payment processing fees, besides estimating the costs and profits of your products.
By 2022, the charges for the listing fee on Etsy is $0.20, a 6.5 % transaction fee besides a 3 % + $0.25 payment processing fee.
Etsy profit calculates specifically calculates Etsy for selling items on Etsy. With some variations, Etsy Fee Calculator is similar to other seller calculators. You can calculate your profit for each time individually.
Pros & Cons 
Pros
Trustworthy and well-reputed.
Millions of buyers use Etsy.
Incredibly easy to use.
User friendly giving you access to essential data.
Possess a wealth of business advice and growth strategies
Optimise your brand visibility by paying for Etsy ads.
Inexpensive platform
Cons
Highly competitive marketplace
Limited categories of products
Several fees are associated with selling on Etsy.
Final Words
Etsy is a convenient and excellent marketplace to shop and sell if you take preventive measures against its risks. Overall, Etsy is an intelligent choice for your business of creating new products. I hope you understand everything related to Etsy and that you will be fine if you want to buy or sell on Etsy.
Etsy is simple to use. Get some exciting pieces of jewellery, vintage items or art on Etsy. If you have any experience to share with us or any queries, we are just a comment away. Visit somquestblog.com to learn more.