Looking for a medium to handle your tasks? Feel overloaded about your project management? Don't bother. We are here to share your labour and divide it into teamwork. This article will explain to you about Asana- a perfect guide for newbies.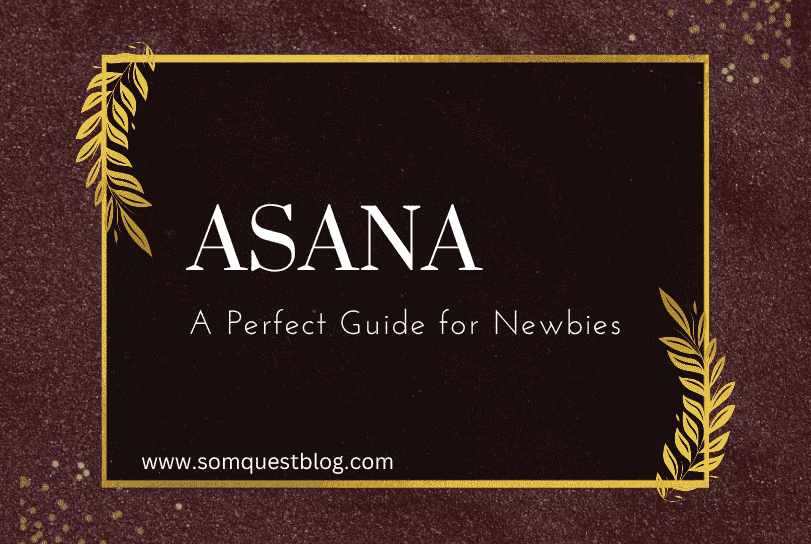 This top-notch software organises your tasks and helps you to work collaboratively. Use Asana for project management and utilise the platform for your routine business activities. Read the article and get the ball rolling.  
Table of Contents
Is Asana a Multi-Tasking Software?
Undoubtedly, Asana is a multi-tasking tool for managing your businesses. It offers a hella of integrations to the users through its reasonable pricing plans. Asana provides you with project management, file sharing, task management, collaborative work and more.
What is Asana?
Asana is a project management dashboard and collaboration tool that streamlines communication across different companies and teams. This fine-and-dandy medium is customisable and enables users to divide tasks and set clear group parameters. 
Asana also integrates with hundreds of other convenient apps that pave the way for new business people. Plus, it's a great fit for small businesses. Its content management system (CMS) is designed to help many companies achieve their organisational needs. 
How does Asana Works?
Asana makes your tasks, workflow and team management as easy as ABC. This cloud-based software allows users to collaborate from any device and work with their team from anywhere.  
Asana managers create tasks, assign them to team members, and finalise due dates. It can manage tasks in several ways, like adding comments and files. You'll receive notifications in the inbox about upcoming deadlines and the status of your allotted tasks. 
Aside from that, Asana is ideal for short-term and long-term projects and is perfect for both remote and on-site teams. Asana lets you handle your daily tasks, schedule teamwork, check and balance your workload and get more done.
Asana Pricing 
Don't fret about the pricing of Asana. This pocket-friendly software doesn't force you to break the bank to get it. Its subscription is available in various pricing plans that you can get very quickly. Let's observe the given table and make your thoughts more clear.
| Plans  | Monthly Subscription  | Annual Subscription | Users |
| --- | --- | --- | --- |
| Asana Basic | Free | Free  | 15 |
| Asana Premium | $13.49/user | $10.99/month | Unlimited  |
| Asana Business | $30.49.99/user | $24.99/user | Unlimited  |
| Asana Enterprise | On Application  | On Application | Unlimited  |
Features 
Asana is a work management tool is designed to help the users conduct their strategic planning and daily activities. This medium allows collaboration across borders and locations. Millions of people are utilising this bee`s knees for its matchless features.
Project Management 
Asana's most prominent feature is that you can use Asana for project management. Its tools enable you to create lists or boards to host specific projects as a whole. It can arrange all your initiatives, programs, meetings, and tasks involved in said projects.
Moreover, you can break these plans into tasks and subtasks to make your work more manageable. It easily enlists the steps to schedule and complete your activities with time limitations. 
Versatility 
This adaptable and flexible software works for different management methodologies, industries and business sizes. Moreover, it's a great option for marketing, product development, sales, operations, IT, human resources, finance, and more. 
Additionally, it facilitates multi-departmental collaboration as it's flexible enough for multiple use cases. All you can do from event managing to campaigns across channels with this versatile tool. So, use Asana for project management. 
Communication Tools
No doubt, the most important and challenging part of teamwork is communication. Asana has multiple tools to streamline your communication with your peers. Your Inbox tracks your messages, their associated tasks, and your Asana to-do list. 
Besides, you can also proof images, comments and PDFs to inform your team about necessary corrections. With this helpful software, communication is no more an issue. So, use Asana for project management and communication.
Different Ways to Monitor Your Work
Asana is specifically made to adapt to your workforce. As such, it offers various ways to view your tasks and projects. It gives you a view that provides you Asana to-do list. Plus, you can group your activities in a grid structure. 
The other way to monitor your actions is that it displays your upcoming tasks in an easy-to-understand format. Asana also presents you with a list of tasks based on your business deadlines. 
Reporting and Management Tools
If you are controlling an organisation, Asana's reporting and management tools make it easy peasy to keep your work organised. You can send your collaborators to update reminders and Asana to-do lists when necessary. 
However, it makes you successful in keeping everyone on the same page. Asana enables you to craft portfolio status updates to send messages and communicate with your team quickly. It keeps your team alert, updated and united.
Useful App 
One of the most convenient things that makes Asana remarkable is its app integration. There are so many apps that work with Asana, but the most prominent are Dropbox, Box, Google Drive, Office365, OneDrive, Gmail, Outlook, Microsoft Teams, and Zoom. 
Asana Reviews
Asana Log-in
Asana accounts are as free as the air and work for individual users. These accounts grant access to organisations and shared workspaces to enable collaboration with different Asana users. You can join them with a single Asana account. Let's read how to log in for it.
To create an account, visit Asana.com. 
Select "Get Started."
Enter your email address.
Create a unique password.
Click the log-in button and join Asana
Prose & Cons
Pros 
Secure medium for your company`s information
User-friendly dashboard to monitor all actions
Easy-to-use app
Option to invite people for collaboration
Free plan
Cons 
Not ideal for single projects
New users feel Asana hard to understand
It assigns tasks to a single person
Absence of time tracking
Conclusion 
If you are still casting for a proper management tool, take a breather. This article has defected every aspect of Asana, the perfect choice to organise your work. So, don't wait anymore and immediately try this helpful software.
It will share your burden, arrange your schedules, and manage your workload. Get this convenient partner and share your business pressure with it. It will help you in actuality with its reasonable pricing plans. So, let's move. Visit somquestblog to learn more.