Do your web pages often linger on the second or third page of search engine results? If yes, it is time to upgrade your SEO tactics using WooRank. This feature-packed tool offers valuable insights on improving your website's search engine visibility and rankings. With WooRank, you will have the audit report of your website ready in a few minutes.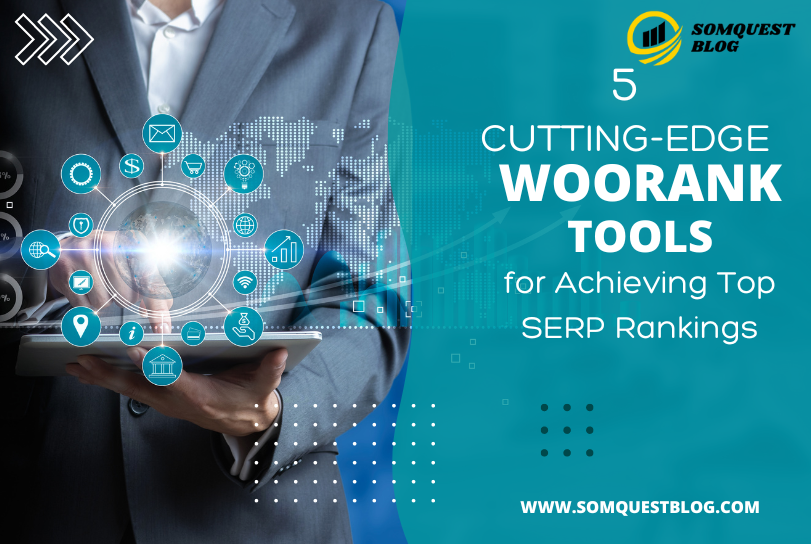 Moreover, it also displays recommendations to fix common issues promptly. Similarly, you can conveniently find a list of tools for fulfilling different SEO tasks. So without wasting further time, let's dig deeper into some top-notch tools that feature on this platform.
Table of Contents
Website Reviewer

The first WooRank tool on our list is Website Reviewer. This tool is essential to know your website's overall SEO performance. It displays a specific colour-coded score based on the optimisation practices you implement. For example, if your website needs improvement, the score's colour would be yellow. Similarly, green indicates that your site is already performing well. Yet, red prompts you to take quick action and resolve the errors posing serious threats.
Moreover, WooRank even offers a list of actionable tasks by experts that you can perform to increase your website's score in real time. Besides this, it lets you compare your site with your competitors to evaluate its current position in a specific domain. Additionally, this tool allows quick SEO reporting of unlimited websites. So, you can download the detailed reports in a few seconds for further analysis.
Keywords Tracker
Researching high-ranking keywords and incorporating them into your web content is not enough. You must monitor their performance for better rankings to know whether your strategy produces results. The keyword tracker by WooRank can help you excel in this task with its exceptional capabilities. Firstly, this tool lets you curate a strategy that prioritises the keywords with high search volume over others.
You can even create tags-based categories for keywords to focus better on areas that need more attention. In addition, it even helps optimise your local SEO efforts by allowing keyword monitoring at a city or regional level. Using this tool, you can also get deeper insights into the keywords-based strategies that your competitors use to retain top rankings.
The best part is downloading the generated data into CSV format. It's for quickly sharing reports with your clients or other team members.
Site Crawler
WooRank not only excels at reviewing your website, but it can also audit multiple web pages by crawling them. With its help, you can quickly detect and resolve SEO issues that may be hindering your site's visibility across search engines.
The site crawler on this platform is straightforward to use, and you can schedule the web crawls beforehand. It helps detect potential errors on all the new content you update on your website. Moreover, this WooRank tool lets you view your website from the search engine's perspective. Therefore, you can fix potential errors easily and quicken the indexing and ranking procedure.
Even if you face any rare issues, the contextual helpers featured on this platform can simplify them for your ease. Hence, it will save a lot of your time and hefty development costs.
Competitors Researcher
You might often wonder how your competitors always succeed in gaining the top SERP positions. It is because they implement exceptional strategies that work well in their favour. However, with WooRank, you can also access and optimize those SEO plans for your site. With this, the chances of your site surpassing the competitors' rankings will get doubled.
Moreover, this competitor analysis tool allows you to simultaneously compare your website with up to three of your top competitors. Hence, from their SEO scores to on-page results and keywords, you can analyse everything at your fingertips.
Also, it allows tracking of the competitors' SERP position and how it changes with each target phrase. WooRank sends over weekly reports of all these metrics directly to your inbox. Thus, you don't have to waste time running fresh comparisons each time.
Read this article: System.io Review: An All-in-One Business Marketing Tool
Leads Generator
You'd be surprised to know that the capabilities of WooRank extend beyond basic search engine optimisation. Integrating Zapier, this platform can even help you capture leads seamlessly. For effortless lead collection, you must incorporate a custom review form on your site. Moreover, it also allows touchless review generation, something that many SEO tools in the market lack.
In addition, the WooRank lead-generating tool also functions as a comprehensive source of reporting. For example, you can share the SEO performance of your leads in the form of reports having custom metrics. It lets you collect industrial data so your team can leverage it to design successful campaigns. Here is a short overview of how this tool works:
Step 1: Sign up on your Zapier account and choose a custom form builder.
Step 2: Connect your WooRank account to Zapier for quick review generation.
Step 3: Integrate Zapier with your email providers, outreaching your potential leads.
Step 4: Feed data into your CRM like Salesforce, Spreadsheet, or Zoho to analyse the leads' SEO trends.
Final Verdict
It is nearly impossible to rank your website without assistance from a top-notch SEO tool. Although many such providers are available in the market, WooRank gets a slight edge for its exceptional capabilities.
It not only allows for smooth optimisation, but it also helps in generating leads. Thus, you experience a considerable boost in visitors to your site. With this, the chances of conversion will also get double-fold.
So what's the wait for? Create your WooRank account now and try all its features free for two weeks. If you are satisfied, then only move towards a paid subscription.
FAQs
What is the price of WooRank?
This platform features 3 pricing plans to fulfil the needs of businesses of all scales: 
Pro – $79.99 
Premium – $199.99  
Enterprise – custom pricing
You can also try a 14-day free trial before subscribing to any of the above plans.
Is there a browser extension for WooRank?
You can check any website's SEO health and score with a WooRank extension. It works on Chrome, Firefox, and Edge. The best part is that this tool displays real-time results without costing a single penny. 
Where do speed and traffic data on WooRank come from?
All the data you access on this platform is from Google Analytics which you will integrate into Project Settings.