Are you facing issues receiving payment from an international client? Then it is high time to say goodbye to border-based restrictions by signing up at Wise Transfer Money. It is an easy-to-use platform that facilitates transferring money from abroad without charging special exchange rates.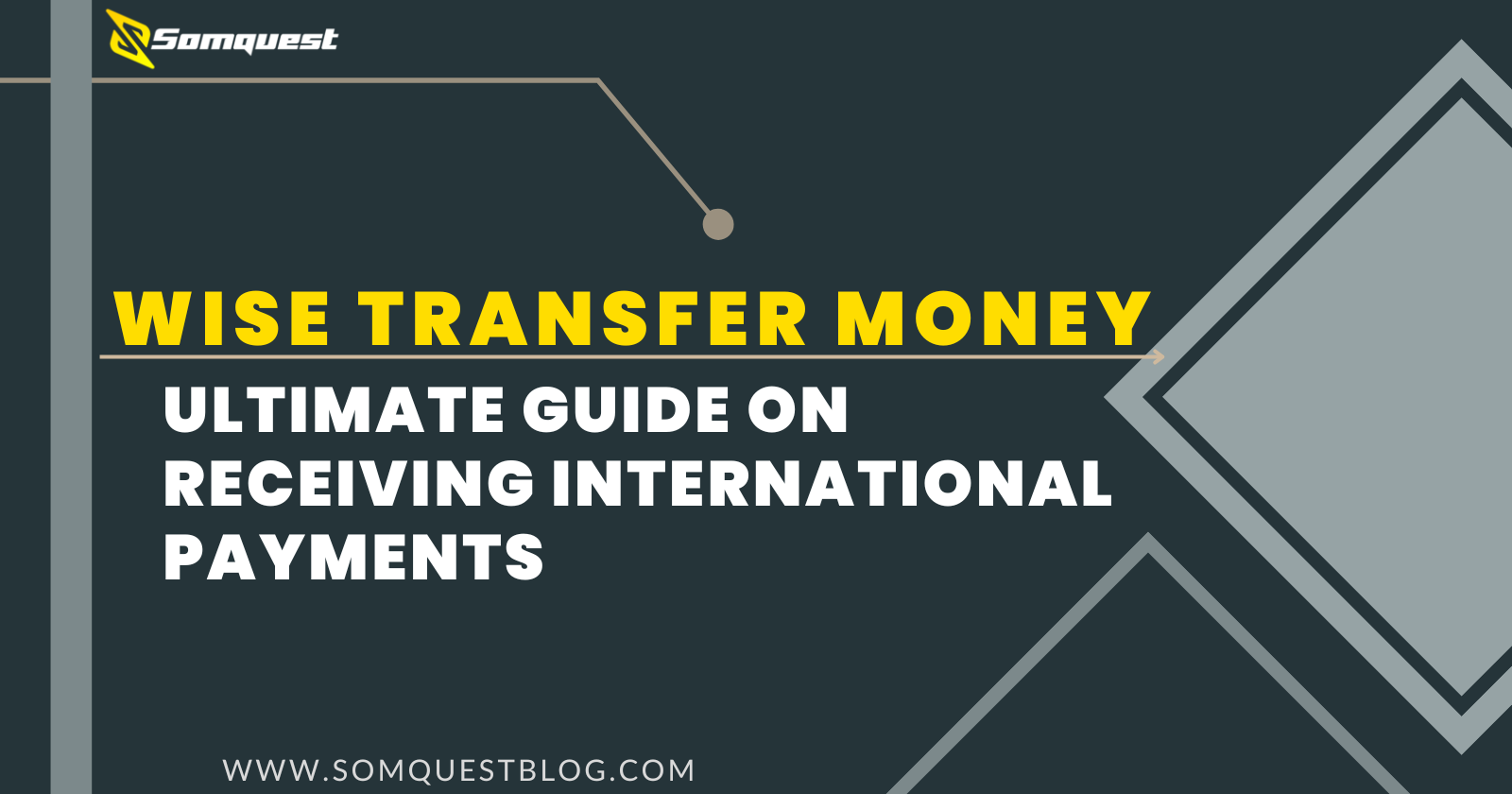 Since it is not the cheapest solution, it may turn off some potential customers. However, many users find it worth paying for its faster Wise transactions without fearing for their digital privacy. Hence, without wasting further time, let's dig into a detailed overview of Wise Transfer Money.
What is Wise Transfer Money?
Wise, previously known as TransferWise, is a UK-based company offering international financial services. It has been more than a decade since its foundation. Currently, Wise Transfer Money is one of the preferred choices for transferring money abroad.
Whether for personal choices or freelancing with international clients, this service provider has solutions for all your finances. If we compare Wise to its competitors, it is not the least expensive solution. However, it offers the fastest and easiest ways to transact money in several currencies.
How Does Wise Transfer Money Work?
Wise Transfer Money's working mode is not very complicated. You start by creating an account in a few minutes. You can then select your payment mode. However, for in-branch payments, you can only send a limited amount of money according to your bank's rules.
Afterwards, you have to enter a few essential details. It includes the receiver's information and transaction amount. Once you finalise these details, the platform will instantly show you the flat fee and duration required for money to reach the receiver's account.
You must attach a few important documents to ensure safety if you transfer large amounts. You can finally pay the amount, and Wise will handle the rest afterwards. Moreover, you can also track your payment's live status on the Wise app or website.
How to Sign Up at Wise Transfer Money?
To create an account at Wise Transfer Money, you must visit here and follow the below steps.
The first step is to enter your email address. You can also get started directly through your Google, Facebook, or Apple ID.
Next, you have to select the account type. Select the personal account if you want to use it exclusively for private affairs. However, it's best to choose a business account for international freelancing.
Next, after selecting your country, you have to enter your contact number. You'll receive a security code on the provided number. Submit it to proceed.
Now set a strong password following the guidelines. Your password must have one number and should not be less than nine characters.
The next page will load to confirm your registration.
Using the Account
After creating an account, Wise Transfer Money will ask you to select from instant money transfer or opening a bank in the relevant currency. You can choose any of them according to your need or even decide later.
Wise Transfer Money Features
Wise is one of the fastest platforms to send money abroad. Let's briefly overview some of its features that have made it extremely popular worldwide.
No Hidden Fees
Although Wise charges a reasonable fee on every transaction, there are no hidden charges. This service provider is entirely transparent with its users. Hence, you will know the total commission cost upfront before transferring the money.
Multi-Currency Support
Currently, you can receive money in nine currencies on TransferWise. It includes
British Pound
Euro
US, Australian, Canadian, Singaporean, and New Zealand Dollar
Hungarian Forint
Turkish Lira
Besides that; you can also keep your money safe or convert it into more than 50 local currencies.
100% Secure Transactions
At Wise, your money and all the other personal details are 100% safe. Thanks to a 2-factor authentication system, you can transfer and receive cash at your fingertips without fear. Moreover, its anti-fraud team is also active 24/7 to keep your money safe.
Watch this video
Responsive Customer Support Services
In case of any queries while operating your Wise account, the customer support representatives are always there to help. You can contact them on the telephone from 8 am to 5 pm. However, they are only active five days a week, i.e., Monday to Friday.
Wise Vs Western Union Vs PayPal
Let's compare Wise's transaction fee with two other popular financial service providers.
| | | | |
| --- | --- | --- | --- |
| Amount Sent in US Dollars | Wise | Western Union | PayPal |
| 1,000 dollars | 739.84 British pounds | 714.41 British pounds | 699. 29 British pounds |
| 5,000 dollars | 3,701.22 British pounds | 3576.59 British pounds | 3,512 British pounds |
| 10,000 dollars | 7404.31 British pounds | 7153.89 British pounds | 7027.90 British pounds |
Wise acknowledges that it may be a more expensive option compared to its competitors. However, it charges a much lesser fee on every transaction than many other service providers like Western Union and PayPal.
Wise Transfer Pros and Cons
Here are a few pros and cons of this popular money-sending service provider.
Pros
Instant transfers
Mark-up free exchange rates
It lets you transfer large amounts of money
Investment opportunities through Wise Assets
Supports multiple currencies
Cons
Customers support services available for limited hours
No cash delivery
Not the cheapest solution to transfer money worldwide
Conclusion
Wise Transfer Money can resolve all your problems regarding international payments. It does not ask for a markup on the exchange rate. Its potential customers prefer using it as it supports multiple currencies.
Hence, it's time to say goodbye to all the issues you face while getting paid by the international client by signing up at Wise. It will be worth it when you get your hard-earned money quickly. Visit somquestblog to learn more.
How long does Wise Transfer Money take for a transaction?
It might take up to 7 business days. The process is long because your money will go through a three-step process. Wise will receive your money, convert it into a desirable currency, and then deliver it to your account. However, its service is quick in a few countries like India, the UK, etc., which takes four days on average.
How can I withdraw money from my Wise Transfer Money?
Withdrawing money from your TransferWise account is straightforward. Your Wise card is similar to a credit card, which you can use at ATMs in your country to take out money. 
Is it free to send money with Wise Transfer?
It depends on to whom you are transferring the amount. For example, if the receiver account's currency is the same as yours, Wise will not charge any extra fee. However, you will have to pay a small, flat fee when sending money to a bank outside of Wise. Moreover, they will charge a conversion fee if the currencies differ.