Do you know HubSpot can single-handedly be your sales, marketing, and customer service solution? However, the question is, "What is HubSpot, and how does it work?" HubSpot is a feature-packed software. It lets you access powerful tools for managing live chat, ticketing, email scheduling, and e-commerce tasks for free.
Moreover, subscribing to its paid plans opens doors to more advanced opportunities. Therefore, if you want a perfect bet to boost your business sales, keep reading! Here, you will learn everything about this software in detail.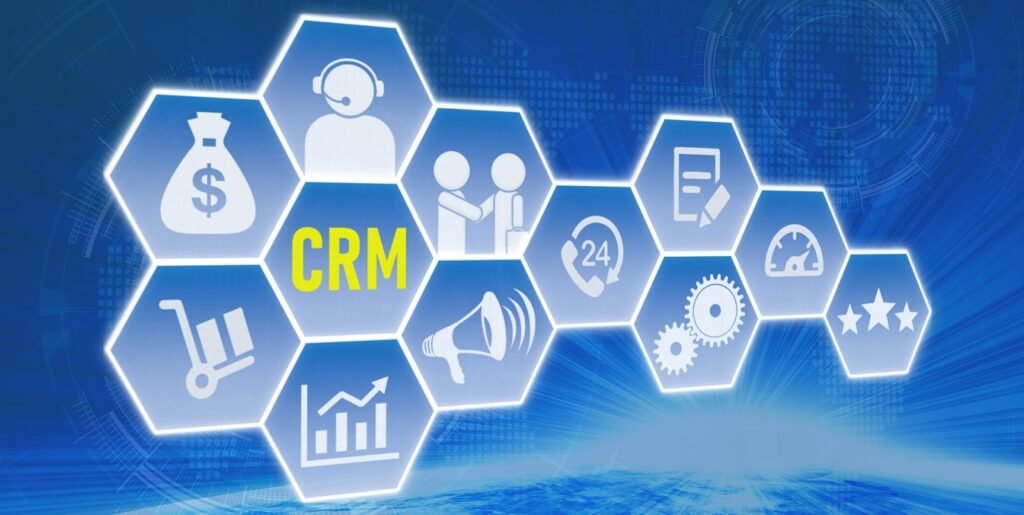 /ta
What is HubSpot?
HubSpot, an American software service, started in 2006 at the Massachusetts Institute of Technology. A few of its offered products include CRM, social media branding, lead generation, reporting tools, SEO, and omnichannel customer support.
HubSpot doesn't target a single business area but offers tools for different uses. To be precise, it covers almost everything a business needs to generate satisfactory revenue.
How Does HubSpot Work?
HubSpot is a platform that features powerful tools for three essential aspects to make a business successful. It includes marketing, sales, and customer service. The best part about this software is that every team member can navigate it with the required access.
Initially, HubSpot was a sales tool, but now it's a comprehensive business tool for bringing everything under the same platform. It features three major hubs, each performing a unique task. Let's discuss them below.
Marketing Hub
The marketing hub of a HubSpot account lets you run successful campaigns for the digital promotion of your business. These tools play a unique role in targeting the right audience to bring more people to your website.
Sales Hub
With this side of Hubspot, you can provide the required tools to your sales team to generate higher revenue. It helps connect the marketing and sales group, so both can unite for the betterment of your business.
Service Hub
The service hub lets you create a real relationship with your customers, to retain them. You will get all the needed tools to offer customer support services on multiple media.
How to Login into your HubSpot Account?
You can log in to your HubSpot account by visiting here. Enter your email address and password to proceed. Moreover, you can also sign in with Google. There's a particular feature, single sign-on.
If you use this type to log in to your account, HubSpot will automatically sign you out after an entire day of inactivity. Here are some important considerations before you log in to the platform:
The browser you use to log in supports HubSpot.
Use the specific email address that you entered while creating your account.
If you're unable to log in, the following ways can help you troubleshoot the problem:
Clear history, cache, and cookies on your browser.
Visit status.hubspot.com to check if your account is facing any issues with HubSpot. It keeps updating this section after every few seconds.
They might have deactivated your account if you receive a "You Have No Accounts" text while trying to log in. In this case, contact customer support.
HubSpot Features
Some of the exceptional HubSpot features are:
Free CRM
The customer relationship management feature of a HubSpot account is highly valued. With it, your team can work together to make revenue-generating decisions. It helps you take productive actions regarding lead generation and customer support.
Automated workflows
HubSpot has an intuitive interface due to its automated workflow feature. It simplifies multiple complicated activities, saving a lot of your time. Moreover, you can set custom trigger criteria for every action it takes.
Multiple integrations
HubSpot's capability to integrate several third-party tools is appreciation-worthy. You can integrate important apps like Slack, Zoom, etc., to perform multiple tasks inside the platform. For example, Slack plays a massive role in alerting your team members about incoming leads.
Intuitive dashboard
A HubSpot account features a centralized dashboard for every team member. You can add reports, analytics, and trends to it so everyone can review it. Making them private is also possible through HubSpot permissions when you don't want anyone to access the data. Having all the information in a single place can make your life as a marketeer easy.
Segmentation
The extensive list-creating feature is another notable aspect of HubSpot. You can group similar contacts based on their activities. For example, a list of people who interacted with emails is listed together.
HubSpot Permissions
The HubSpot permissions feature allows you to add or remove users who can access the dashboard. You can give limited access to the team members depending on the department they deal with. It helps keep things coordinated among members of different teams.
HubSpot Pros and Cons
Some of the advantages and drawbacks of this using HubSpot are:
Pros
An all-in-one platform for marketing, sales, and CRM
Free customer relationship management software
Multiple powerful tools
Easy to use, beginner-friendly
Customised HubSpot permissions
Cons
Prices are a bit on a higher side
Complex templates modification
HubSpot Pricing Plans
HubSpot prices its marketing software according to the below plans:
Starter – starts at $45 per month
Professional – starts at $800 per month
Enterprise – starts at $3,600 per month
Conclusion
We hope this article answers all your queries about "What is HubSpot." This software provides multiple sales, CRM, and marketing products and is an all-in-one business solution. You must create a HubSpot account to save the time and effort that goes into using different software to access all the available tools. Visit somquestblog to learn more.
Q: Is Salesforce better than HubSpot?
A: Both platforms have special CRM software for email-based promotions, lead management, and sales prediction. However, they shine individually for different reasons. HubSpot is perfect for beginners who don't know much about using software like this. Its plans also start at an economical range. On the other hand, Salesforce offers a wide variety of customization possibilities. Its reporting tools are more robust than HubSpot. 
Q: What is the email sending limit according to HubSpot permissions?
A: With HubSpot's free plan, you can send 500 emails daily. If you buy a paid subscription, it increases the limit to 1000 per day. 
Q: How do small businesses benefit from the HubSpot account?
A: Small or newly set-up businesses can significantly benefit from HubSpot's lead-generating aspect. It helps grab every lead and convert it into a loyal customer. With its customer service features, you can ensure that older customers keep returning to your business.